What is the BSE StAR MF?
SEBI vide it's circular CIR /MRD/DSA/32/2013 dated 4th October 2013 has allowed Mutual Fund Distributors to use recognized stock exchanges' infrastructure to purchase and redeem mutual fund units directly from Mutual Fund/Assets Management Companies on behalf of their clients.

सेबी ने अपने परिपत्र

सीआईआर/एमआरडी/डीएसए/32/2013 दिनांक 4 अक्टूबर, 2013

के माध्यम से म्यूचुअल फंड वितरकों को म्यूचुअल फंड इकाइयों की ओर से म्यूचुअल फंड/एसेट मैनेजमेंट कंपनियों से सीधे म्यूचुअल फंड यूनिट खरीदने और रिडीम करने के लिए पुन: मान्यता प्राप्त स्टॉक एक्सचेंजों के बुनियादी ढांचे का उपयोग करने की अनुमति दी है।

बीएसई लिमिटेड म्यूचुअल फंड डिस्ट्रीब्यूटर्स (एमएफडी) को अपने ग्राहकों की ओर से म्यूचुअल फंड यूनिट खरीदने और रिडीम करने के लिए अपना प्लेटफॉर्म प्रदान करता है।
उपरोक्त उद्देश्य के लिए, केवल एक म्यूचुअल फंड डिस्ट्रीब्यूटर एसोसिएशन ऑफ म्यूचुअल फंड्स इन इंडिया (एएमएफआई) के साथ पंजीकृत है और जिसे संबंधित मान्यता प्राप्त स्टॉक एक्सचेंज द्वारा अनुमति दी गई है, वह म्यूचुअल फंड इकाइयों को खरीदने और भुनाने के लिए मान्यता प्राप्त स्टॉक एक्सचेंजों के बुनियादी ढांचे का उपयोग करने के लिए पात्र होगा। सीधे म्युचुअल फंड / संपत्ति प्रबंधन कंपनियों से।
ऐसे म्यूचुअल फंड वितरक निवेशकों की ओर से फंड के साथ-साथ यूनिटों के पेआउट और भुगतान का प्रबंधन नहीं करेंगे। भुगतान सीधे भारतीय समाशोधन निगम लिमिटेड (आईसीसीएल) द्वारा प्राप्त किया जाएगा और भुगतान सीधे निवेशक के खाते में किया जाएगा। इसी तरह, आईसीसीएल द्वारा निवेशकों के डीमैट खाते से इकाइयों को सीधे क्रेडिट और डेबिट किया जाएगा।
Step to be follow to complete your registration
Investors have to share details with our team so that we can process your investment application


Details are required for our team
The team will review your documents and details
The team will update your next step to be followed
Aadhar Card and PAN Card are mandatory
Without PAN Card, we can not process investment
Aadhar must be linked with a mobile number or Email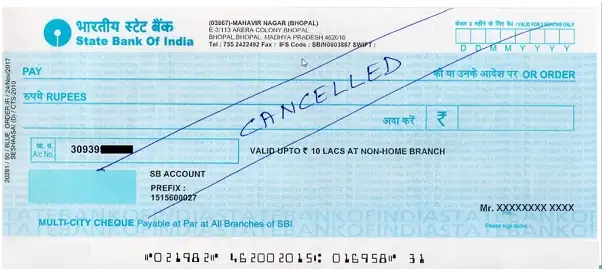 Cancel cheque/Bank Passbook/Bank Statement(Any One)
For online KYC canceled a cheque is mandatory
Name, IFSC, and Account Number must be printed on the cheque
Signature on blank paper
It needs to process the AOF form
The signature must be as per bank record in case of processing Physical NACH Mandate


Enter Your PAN & CAPTCHA image and get your KYC status
Download the pdf file to understand the KYC process steps



Mandate limit per day 1000000/-(Ten lacks)
Activate by bank in 2 to 3 working days
Enable making payment after 7 working days of activation
Bank Charges Applicable (onetime)
ATM or Net-Banking required for authentication
Check live bank in API e-mandate for ATM & Net Banking

After Completing successful registration you will receive the app download link and login details on WhatsApp.
Check here BSE StAR MF – List Of AMCs, where you can transact and invest seamlessly.